The Realme Flash tool is the official, which is Flashtool launched by Realme. This tool supports a firmware file with the .ofp extension of Realme and flashes in an official way.
Realme USB Driver – Download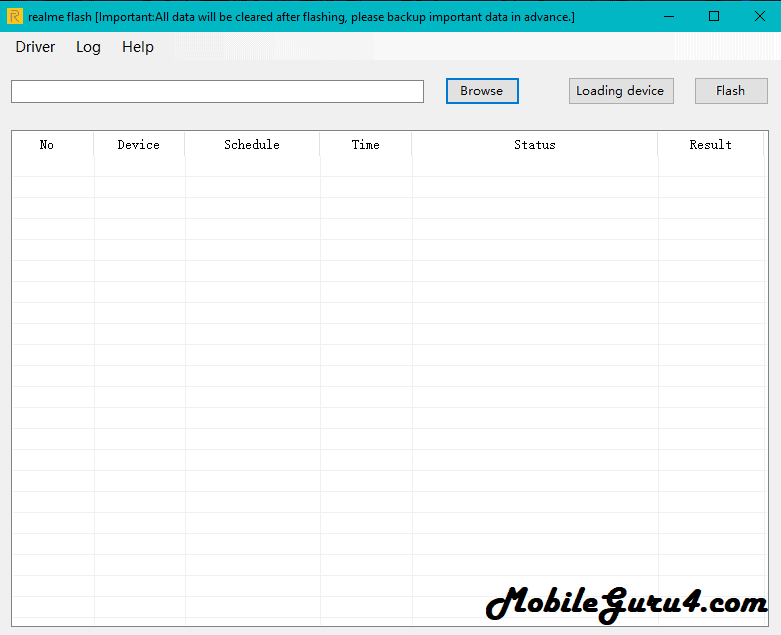 What is Realme FlashTool
Realme Flash Tool is a powerful utility. This allows Realme smartphone users to recover and repair their devices if they encounter software-related issues. This tool provides a lifeline for those users. Who may have experienced a broken phone, software crash, or other performance-related issues?
How to Use Realme Flash Tool:
Download the latest version file above
Must install the USB driver and extract the flash file
Run realflashtool.exe from the tool's folder.
Then select the file .ofp
Connect the phone in Fastboot mode (For this, hold down the volume and power button)
Then connect the data cable
Check on the device port by clicking on Loading device, if the show is happening, then click on the option to run.