QGDP Tool Download Latest Version. You can download all versions of the QGDP Flash Tool from here. With this tool, you can do any MTK, Qualcomm, or CPU. This tool contains only a CPB flash file. Apart from this, its second version tool is the YGDP tool. YGDP flash tool also supports only the CPB file. Both tools are the best tools to flash CPB-based firmware.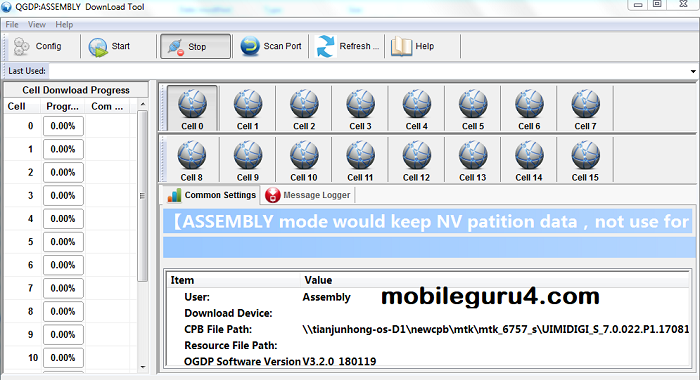 Download QGDP Tool
QGDPTool Supported Driver: Download
How to User QGDP Flash tool:
Download FlashTool and Install Driver, Charge the phone 30% before flashing.
First download all the files above
Extract All files from the Zip File.
Install FlashTool and open the FlashTool folder.
Open the ygdp.exe File.
Password must be entered after the tool opens [369 or 9527]
Then click on the login button
After opening the tool click on the Config tab.
After that CPM file Select.
Now click on the Apply Button
Then Click On the Start Tab Button.
Then connect the phone to the tool.
To put the phone into download mode press the Volume Up and Down Button simultaneously and plugin cable.
Note: During flashing, do not remove the data cable from the phone, otherwise the phone can go into dead mode.