Download Nokia Firmware Suite v4.1 latest 2020 updated Version. This tool is the best tool for downloading Flash files for all Nokia phones. All the flash files of this tool Nokia are the latest and updated. And all the country has been given. In this tool, by inputting Nokia's product code and RM CODE, you can search and download the file.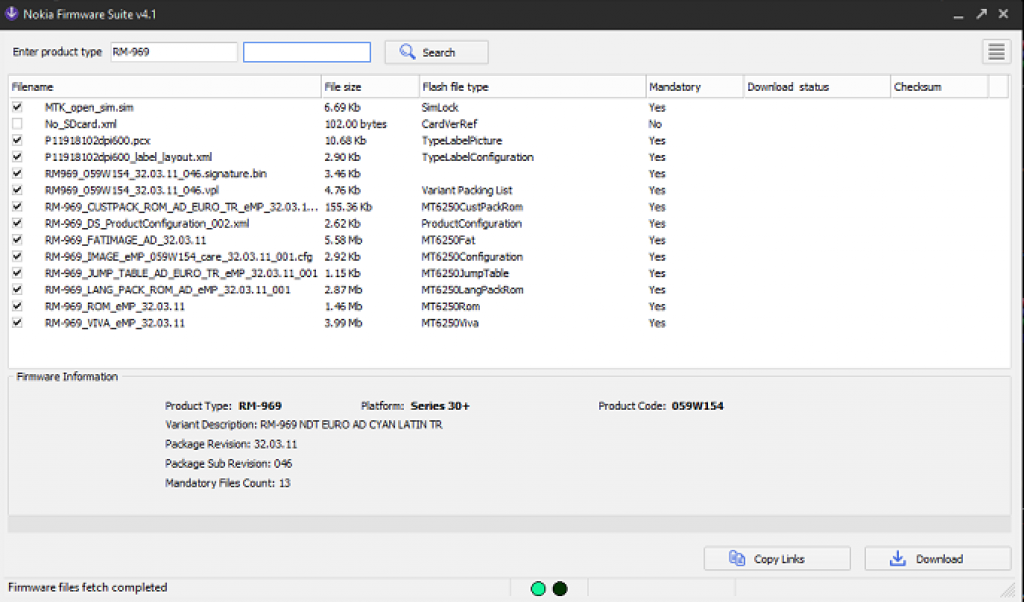 If your phone is dead or the phone is locked, flashing from the downloaded file from here will solve all the problems of your phone. After downloading Nokia's Flash files with this tool, you can easily flash with the Nokia Upgrade Tool or any of Nokia's tools. This tool has been launching the official service center. Which is absolutely free. his tool is a tool that works on all computers and laptops. And works on the Windows operating system.
How to Download Nokia File?
Download the tool above
Extract downloaded file from zip file
Run the setup file
To download the file, search for the RM number in your phone model.
After entering RM code click on search
All the files below will start showing
Then click on download below and select the download file location
Flash file download will begin
If the downloaded file does not work then download it again and select all the files and download them…