Download AFTool Latest v5.4.60 Download Free. AF tool is the best tool for Vivo smartphones. With this tool, you can easily flash, unlock, all Mediatek, and Qualcomm CPU phones of all Vivo phones. The tool given here is a free version, no credit is required to use it. It's free of cost. How to use this tool, which phones will work, below all, it has been told that apart from Vivo, more Mediatek phones can flash.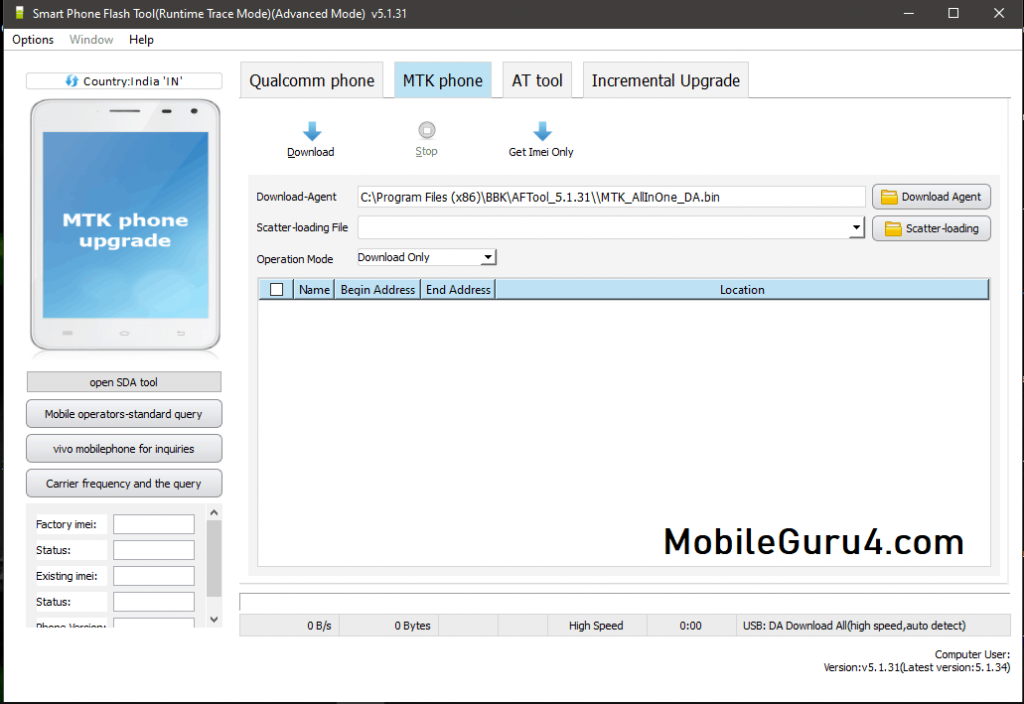 This tool is compatible with all operating systems Windows 10, 8, and 7. You can easily download all versions of this tool from here and below is explained step by step how to use it.
SP Flashtool (All Version): Download
How To Use AFFlash Tool:
Download AFTool Latest and Install MediaTek Driver, Charge the phone 30% before flashing.
Extract the setup file from the zip file
Install setup and go to the installed setup folder location
Run AFtool _5.1.31.exe in Run as administrator
After that click on the MTK phone option
Select the scatter file and flash your phone.
According to the boot mood of the phone, press the button and connect the data cable with the phone.
You can also flash a Qualcomm phone
Note: During flashing, do not remove the data cable from the phone, otherwise the phone can go into a dead mode.
If your phone is in dead mode, the logo hangs, or the phone is locked, after flashing from this file all the problems will be fixed simultaneously and if you are locked with FRP then flashing will unlock it.
If your phone has an FRP lock and wants to remove the FRP lock without flash then you can unlock it with the help of this file. Follow these steps given below to unlock FRP only.