Download Chimera Tool Latest Setup v31.97.0927 Latest Update 2022. The Chimeratool is the best tool for Android smartphones. All the features are available in this tool. And it is a tool to support many models. This tool can unlock, flash, and IMEI repairing all models like Samsung, Huawei, Qualcomm, Mediatek, spd, Xiaomi, Vivo, and Oppo. The download link of the version given on this page is the latest version and the official link. To use these tools you must have a chimera dongle. And its latest feature has been described in full detail below.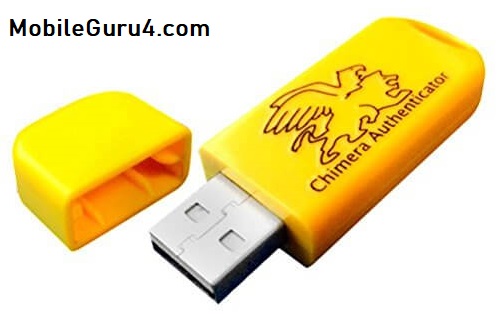 Chimera Tool Download 2022:
Read More: Miracle Thunder Edition Latest Setup
Read More: UMT Dongle Latest Setup
31.51.0942
Improved Patch IMEI for Xiaomi MTK
Patch IMEI procedure supports all Xiaomi devices with MTK SoCs from now, including MT68XX devices.

List of supported phones:
Redmi Note 10 5G/Redmi Note 10T 5G/POCO M3 Pro 5G (camellia)
Redmi Note 10 5G/Redmi Note 10T/POCO M3 Pro (camellian)
Redmi Note 11 5G/Redmi Note 11T 5G (evergo)
POCO M4 Pro 5G (evergreen)
Redmi Note 9 5G (cannon)
Redmi Note 9T (cannong)
Redmi 10X 5G (atom)
Redmi 10X Pro (bomb)
Redmi Note 11 Pro/Pro+/Redmi Note 11 Pro+ 5G/Xiaomi 11i 5G/Hypercharge (pissarro)
Redmi K30 Ultra (cezanne)
Xiaomi 11T (agate)
Redmi K40 Gaming/POCO F3 GT (ares)
Redmi Note 10 Pro 5G/POCO X3 GT (chopin)
The phone goes back to its original state after a firmware update or an OTA update, so it's mandatory to disable automatic OTA updates of the phone.
31.36.2132
 BiWeekly Update Summary - Fixes and Improvements
New features and improvements:

Qualcomm: Added 111 new programmers for ZTE, TCL Mobile, Samsung, Nokia, Xiaomi, and many more
BlackBerry: removed various functions that become irrelevant since January 4, 2022 when BlackBerry officially stopped their services
Bugfixes:

MTK: fixed a bug when displaying partition sizes during Store/Restore Backup procedure
Qualcomm: fixed a bug when canceling procedures during flash read
Core: fixed a logging issue during procedure execution
Core: fixed a bug in serial communication (mainly Huawei's USB Firmware Update procedure was affected by this)
Core: fixed a bug in our file downloader which caused issues during application updates and driver downloads
v31.29.0919
:
New features and improvements:

MTK: improved device connection stability in bootrom mode
Core: it's now possible to use Windows Hello for login
Core: improved Chinese translation and readability of Chinese texts
Bugfixes:

LG: fixed a bug when unpacking KDZ/DZ files
Chimera_v30.99.2102 features and improvements:

Xiaomi: added validation for the phone's original IMEI certificate to ensure correct Patch IMEI procedure availability
Bugfixes:

Huawei: fixed a bug when parsing firmware files for Repair Recovery procedure
Core: fixed various typos in procedure logs
Chimera Installer 30.88.1240
#2 BiWeekly Update Summary - Fixes and Improvements
Added Repair IMEI and MEID (bootrom mode) for all LG phones with MTK SoC, all software versions! Highlighted supported models:
LG K10 (M250N)
LG K31 (LM-K300Q)
LG K40 (LM-X420EMW)
LG K40S (LM-X430EMW)
LG K50 (LM-X520HM)
LG K51 (LM-K500MM)
LG K61 (LM-Q630EAW)
LG Q7 (LM-Q610EMW)
LG Xpression Plus 2 (LM-X420AS8)
LG X Charge (SP320)
LG X Power 2 (M320N)
LG Velvet 5G (LM-G900TM)
New features and improvements:

LG: improved detection of LG phones in bootrom mode and overall compatibility with generic MTK features
MTK: improved available disk space check before creating a backup archive
Check our Supported Models page for pricing
Chimeratool New features and improvements:
Samsung: Improved Read Codes procedure for Qualcomm devices
Samsung: Added Read Codes for Galaxy S20 models (Exynos CPU)
UI: Unified device status indicator (fast boot/recovery/etc)
Samsung: Fixed NG status in the patchset procedure for some Exynos models (g930x, g935x, etc)
UI: Fixed tooltips for procedures
Oppo: Fix crash when flashing from Oppo firmware files
LG: Fixed device identifiers
LG: Fixed bugs and compatibility for SW updates
Faster phone models selection via lists and drop-downs
Added automatic programmer analysis for Oppo (if it requires auth or not)
More detailed error messages for firmware type detection for EDL mode flash procedures