Here is the Samsung A03s SM-A037F EDL Point, which is also known as the Test Point. When there is any problem with the mobile phone such as phone hang, dead, phone lock, FRP lock, then all these problems can be fixed by installing or flashing the software in the phone. Flash or software can be installed on mobile devices only by computer. The device is connected via USB to connect to the computer. But mobile devices without EDL points will not be able to connect. That's why we bring the phone to download mode by sorting the EDL point.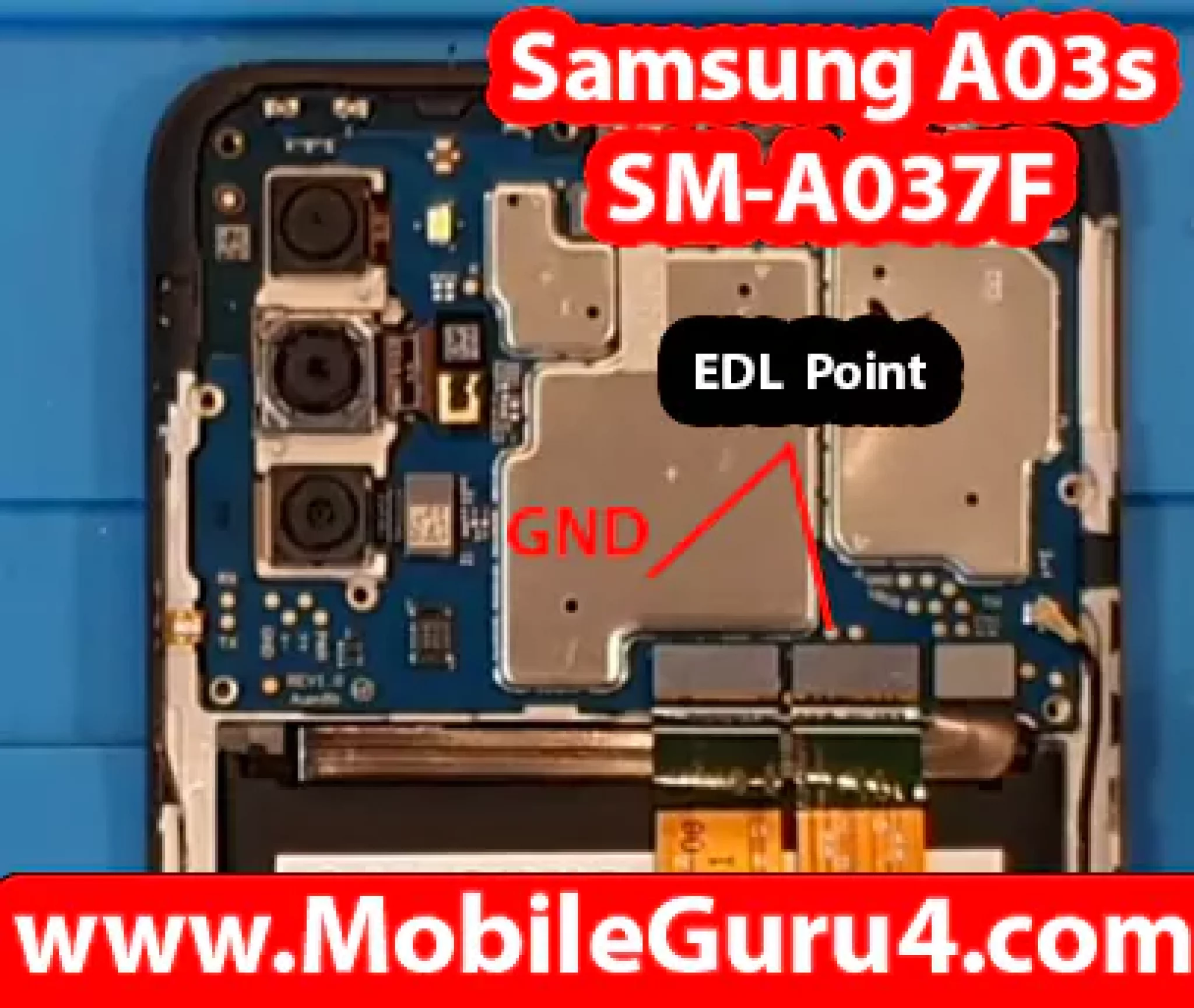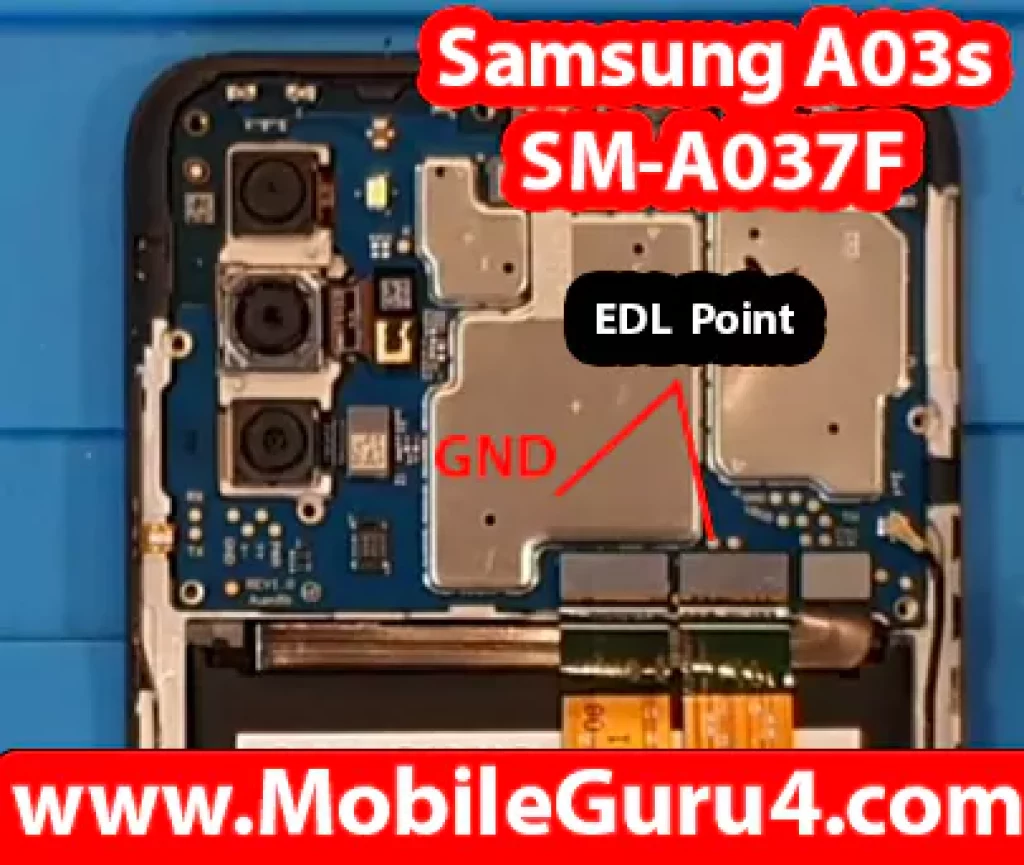 To connect the Samsung Galaxy A03s to a computer/laptop, the phone is put into download Mediatek mode. To download this model of Samsung, we need EDL Point (test point).
How to Find and Connect Samsung A03s SM-A037F EDL Point:
Securely open the back panel of the phone.
remove phone battery.
Finding and sorting the points on the mobile device's motherboard in the image above.
then connect usb data cable with phone.
Check also: